Welcome to the cosMobsp Wiki!
• About • Recent changes • Random page
We currently have 58 articles to edit.

---
This is a wiki that centers around vocaloid producer cosMo@BousouP and his works. This wikia is dedicated to exchanging information and theories, and introducing the wonderful world of cosMology. Contains summaries, lyrics, illustrations, etc. of cosMo's songs, series, and others; including works outside of vocaloid. Everyone is more than welcome to contribute and help us build this site.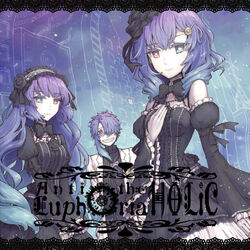 Anti the EuphoriaHOLiC
Oh, progressing humanity [Mary] that has departed from the past [room]
You must never forget
"The guide [light] to pursue is within your hearts--"
Read more...
Ad blocker interference detected!
Wikia is a free-to-use site that makes money from advertising. We have a modified experience for viewers using ad blockers

Wikia is not accessible if you've made further modifications. Remove the custom ad blocker rule(s) and the page will load as expected.